Affiliate marketing is a fairly straightforward concept: Brands use other people to promote their products by offering financial incentives for leads or sales.
Despite its conceptual simplicity, affiliate marketing as a whole is still misunderstood — just 22 percent of CMOs feel as if they've mastered it [although strictly, affiliate marketing is only relevant for transactional ecommerce]. Part of the disconnect has to do with how brands approach their affiliate partnerships. Many affiliate program managers reach out to affiliates with consumer-focused messaging (e.g., XYZ Company has really great products that you should promote!). This approach rarely resonates because the affiliates aren't the audience you should be trying to sell your products and services to; it's their audience you want to reach. You have to look at affiliates as an indirect sales force and then approach them as such.
Complicating matters further is that, even if a brand has an established affiliate program, its program management team often doesn't consistently recruit new, brand-aligned affiliates. Sometimes, this is just an oversight; other times, it's because doing so can be a rather time-consuming manual process. With that said, regularly recruiting new affiliates into your program is vital to its long-term profitability.
One size doesn't fit all
One of the most important things to know and remember about affiliate recruitment is that the publishers in your program should align with your brand. For example, if you sell athletic shoes, a training site or content affiliate that posts about running and workouts is likely to be a better affiliate partner than, say, a wedding site.
It's also important to be cognizant of fraudulent behavior. You want to have proper checks and balances in place to ensure affiliates in your program aren't engaging in unethical or unscrupulous behavior to promote your goods, such as failing to disclose that their posts are compensation-based. In addition to resulting in a possible Federal Trade Commission fine and negative press, it doesn't reflect well on your brand.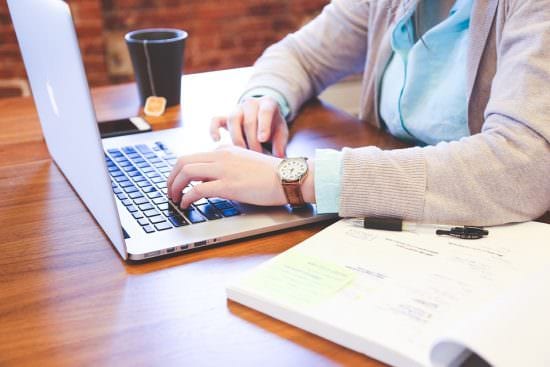 When you're recruiting, activating, and optimizing affiliates in your program, consider the following tips:
1. Secure the people power to manage the program
Getting affiliates into a program is only half the battle. You still need to engage them and help them optimize their marketing efforts. What's more, because this partnership is based on performance and not flat fees, affiliates are not required to do anything. To manage, monitor, and follow up with affiliates on a regular basis, you need manpower. This reality is why many companies often struggle with implementing such a successful program — it's impossible to do without sufficient internal resources or an agency to oversee it.
Having worked with a number of companies in the throes of launching their own affiliate programs to no avail, our agency has found that the main issue was that the brands didn't have a dedicated person or team to handle this responsibility. It's simply not enough to tap some junior marketing manager who can only devote 10 percent of his or her time to your affiliate program and expect results.
To realize success with your program, you need someone (ideally, a dedicated team) with experience who understands what's required in terms of affiliate recruitment, activation, engagement, and optimization.
2. Guarantee organizational buy-in to support the long game
In an ideal world, you'd just flip a switch and suddenly see the dollars come flying in. Effective affiliate recruitment, however, is like business development: It takes time. The needle should start to move around the 90-day mark, but it can take upwards of six to 12 months to see a full return from certain affiliate partners — especially those who are content-focused.
You need to allow time for affiliates' efforts to gain traction. To help others in your organization understand this and foster an affiliate-supportive culture, it's important to set realistic goals for your program. Ideally, you want everyone to have a shared mindset: "It's going to be a slower build and then an ongoing process; we're OK with that because the potential results are worth the time, effort, and resources."
3. Keep an open mind about who can be an affiliate, and target as many as you can
People often have a narrow concept about what traits make an ideal affiliate. In reality, any partner who is willing to get paid on a performance basis can be a good affiliate — unless that partner doesn't make sense for your brand.
Determine the highest-priority tiers, and nurture those relationships first — you don't want to boil the ocean. Reach out to every person who might have reach within your target audience. Once you've got the attention of a large contingency of potential partners, you can start to whittle your list down to those who will be the most effective and focus on nurturing them.
If you want to maximize returns on your investments in an affiliate marketing program and accelerate awareness of your brand, you need internal buy-in and dedicated in-house resources — or an experienced agency to partner with. Without proper affiliate recruitment, monitoring, and optimization, your affiliate program will continue to miss the mark on performance.